Webinar description

Knowit Test School would like to invite you to our introduction webinar for Cypress test automation framework, where you will get to learn about the possibilities and limitations of Cypress, but also get to know our expert Filip Hric.
Filip will hold a series of workshops later this spring, where you can participate to gain practical knowledge of Cypress.

Signing up for this webinar will give you a 15% discount of the course.


Webinar summary:
Cypress has been gaining a lot of popularity during last couple of years. This tool aims to redefine a lot of established concepts that were present in end-to-end testing. Starting with Cypress feels like taking on a totally new testing journey. To be honest, it IS a different journey, but an exciting one. On this webinar I would like to take you to trough the first steps of how to start working with Cypress. We'll take a look into core concepts of Cypress and explain what this tool can and cannot do for you.
Key takeaways:
How to set up a new Cypress project

Basics of Cypress syntax

Core concepts and new ideas brought with this approach to testing

Where the true power of Cypress lies

What are the constraints of Cypress

What is the future of Cypress
About the instructor: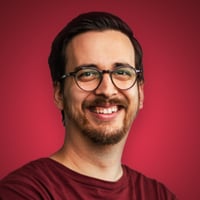 Filip Hric is SDET & QA lead at Slido, official Cypress.io ambassador with background in psychology, and passion for music and running. Always learning, blogging, streaming, creating videos and online courses. Father of three beautiful children.


Other:
As an existing or potential client of Knowit we need to store and process your personal information in order to have a dialog with you. You can at any time choose which information you want from us by clicking "Change my subscription preferences" in the footer of our emails.


Click here to read more about our privacy policy.