Cypress Core Workshop is a module-based workshop, during which you will learn core principles and patterns. 4 x 3-hour long online sessions are packed with quality content and many great tips from my more than 5 year long experience with Cypress.io. Workshop is built on "learn by doing" principle. This means you can look forward to many practical examples, working with code and real-life problem solving.
Summary:
When: 4 wednesday afternoons - In total 12 hrs. + exercises




25. May - 12:00 - 15:00




01. June - 12:00 - 15:00




08. June - 12:00 - 15:00




15. June - 12:00 - 15:00

Course fee: 12 000 NOK eks. MVA

Language: English

Location: Online Classroom (Zoom)
What you'll learn
How does a Cypress project look like
How to select elements and interact with them
How to do simple and complex assertions
How does the internal logic of Cypress work
How to use command chaining and automatic waiting to write stable tests
How to test API
How to create custom commands and page objects
How to expand Cypress functionality with plugins
How does headless mode work
And much more..
Who's the workshop for:
It is especially useful for testers, QAs and QA engineers that are starting with test automation or are migrating from another framework, such as Selenium. It can also be useful for frontend developers or others that would like to get to know Cypress and test automation.
Who's the workshop NOT for:
It's definitely NOT suitable for people that have no prior experience with web applications. If CSS, HTML and JavaScript are still foreign terms for you, it's better to first catch up on the basics of these.


About the instructor: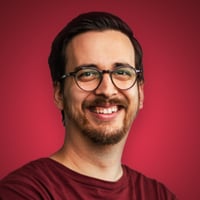 Filip Hric is SDET & QA lead at Slido, official Cypress.io ambassador. He studied psychology, and landed in tech, where he now combines the knowledge from both. Huge passion for music and running. Always learning, blogging, streaming, creating videos and online courses. Father of three beautiful children.


Other:
As an existing or potential client of Knowit we need to store and process your personal information in order to have a dialog with you. You can at any time choose which information you want from us by clicking "Change my subscription preferences" in the footer of our emails.